El llibre de La Marató​​​​​​​
(El dia que el Bernat va conèixer la Rita)
ISBN: 978-84-15961-45-1
Published by ROSA DELS VENTS (PENGUIN RANDOM HOUSE) i PUBLICACIONS TVC
144 pages
Original Language: Catalan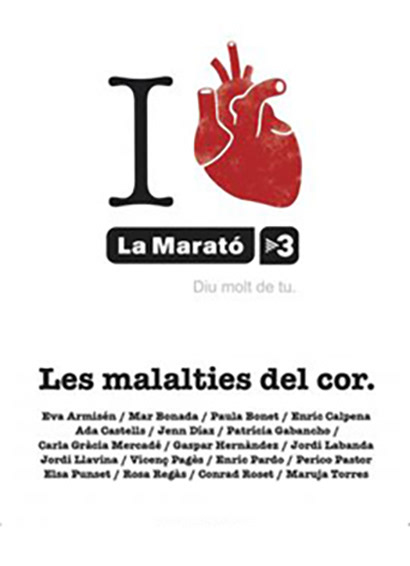 La Marató is a TV event that raises funds for the researching of specific diseases and, every year, authors and illustrators, collaborate in a book that helps to raise awareness on the topic. In 2014 the theme of La Marató was heart disease, and the book revolved around the idea of HEART.
book is part of this solidarity project with a collection of texts and authors and illustrators such as Paula Bonet, Enric Calpena, Ada Castells, Jenn Díaz, Elsa Punset, Rosa Regàs, Conrad Roset and Maruja Torres participated.
Carla Gracia participated with the story 'El dia que el Bernat va conèixer la Rita' ('The day Bernat met Rita').