Les parelles felices tenen el seu secret
ISBN:9788466410342
240 pages
Published by COLUMNA EDICIONS S.A.
Original language: Catalan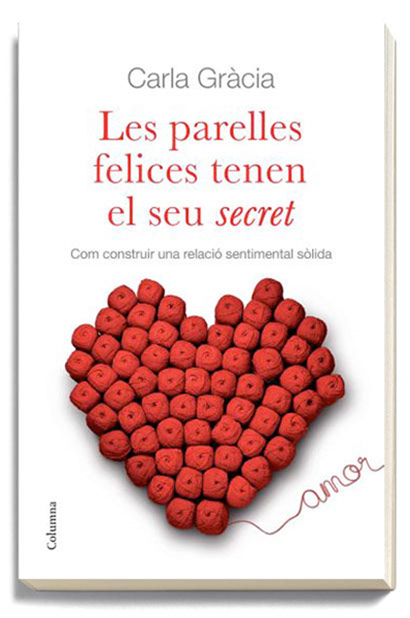 "There are three types of couples in the world - my mother warned me - those that cling to your wrist and tighten you until you leave without dust, those that take you by the arm careful not to get dirty - If you are very upset and those who ask you if you want to take your hand tightly and walk together. The question, I said, is to know which of them you are, and, if necessary, have the courage to change.
Holding your hand tightly and walking together is the desire we all have when we start a relationship. But many times it is not like this, and things get tangled up, we get bruised, we feel unhappy and disappointed. Maybe we let it be, or perhaps not. In any case, we know that there is something in our lives that always repeats itself, errors that seem never to change.

And one day we ask: where does the secret of a happy couple hide? For those who already have a partner, for those who dream of having them, for those who have launched the towel or for those who are just beginning, this book travels through every concealment of our interior to understand and improve the way we have to choose and build our relationship every day.