Edited by: ROSA DELS VENTS (PENGUIN RANDOM HOUSE)
ISBN: 9788401389245
Original language: Catalan
Translations: Spanish (Grijalbo), Italian (Salani Editore), Polish (Grupa Wydawnicza Foksal)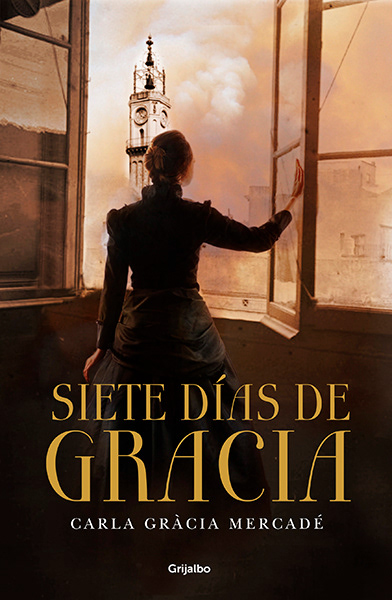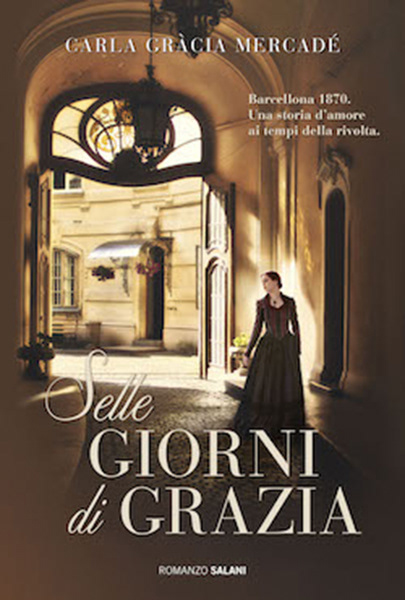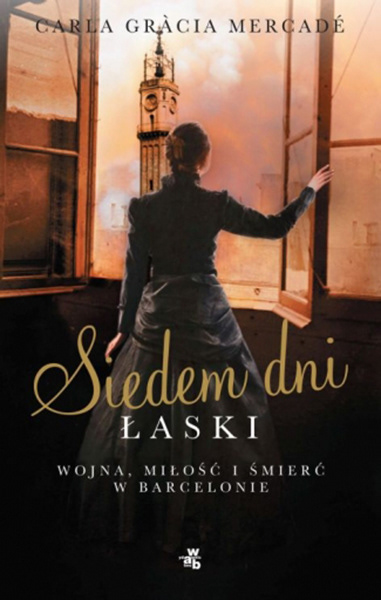 Set dies de Gràcia és una novel·la històrica que parla dels fets dels primers dies de l'abril de 1870, quan les ciutats espanyoles es van alçar contra els cossos militars comandats pel General Prim. 
"Molts ho hauran oblidat. D'altres li diuen revolta. Però va ser una guerra. Una guerra de set dies. Sense descans. Sense pau. Sense compassió. El Fèlix afirmava que només hi ha dos tipus de persones al món: els que maten i els que es deixen matar. Jo era dels segons. Però algunes coses van canviar-ho tot. La guerra en va ser una. L'altra van ser els secrets. Ara em toca a mi desvelar els misteris, desenredar els nusos i estirar el fil. Perquè encara que avui dia no hi quedi ningú, ens recordaran. I ens alliberarem de la injustícia i l'oblit. Més encara: et salvaràs de la imprudència de l'oblit." 
La revolta de les quintes de 1870 va ser una de les moltes guerres en què la gent s'alçava contra les lleis que només protegien els interessos de pocs per enfonsar els de la majoria. L'alçament va tenir lloc a diverses ciutats espanyoles com Màlaga, Béjar o Salamanca. A Catalunya, va ser llarga i sanguinària. El barri de Gràcia, situat al costat dels canons i les tropes que van bombardejar des del Carrer Provença i el Passeig de Gràcia, va ser la principal barricada de la resistència. 
Diu la llegenda que una dona sense nom ni passat va ser la veu de la gent, i en el pitjor moment del conflicte va seguir tocant la campana de la torre del barri per mantenir viva la lluita. Qui era aquesta dona? Què la va motivar a formar part de la guerra? Al llarg dels set dies de revolta, descobrirem la vida de la Mariana i els seus secrets. 
Perquè la història d'una família pot ser tan convulsa com la d'un poble. 
..................................................................................
Siete días de Gracia es una novela histórica que narra los hechos que tuvieron lugar los primeros días de abril de 1870, cuando las ciudades españolas se sublevaron contra los cuerpos militares comandados por el General Prim. 
"Muchos se han olvidado. Otros lo llaman revuelta. Pero fue una guerra. Una guerra de siete días. Sin descanso. Sin paz. Sin compasión. Félix afirmaba que solo hay dos tipos de personas en el mundo: los que matan y los que se dejan matar. Yo era de los segundos. Pero algunas cosas lo cambiaron todo. La guerra fue una. La otra fueron los secretos. Ahora me toca a mí desvelar los misterios, desenredar los nudos y tirar del hilo. Porque aunque a día de hoy no quede nadie, nos recordareis. Y nos libraremos de la injusticia y el olvido. Más aún: te salvarás de la imprudencia del olvido." 
La revuelta de las quintas de 1870 fue una de las muchas guerras en que la gente se alzaba contra las leyes que protegían los intereses de unos pocos para desmoronar los de la mayoría. El alzamiento tuvo lugar en varias ciudades españolas como Málaga, Béjar o Salamanca. En Cataluña, fue larga y sanguinaria. El barrio de Gracia, situado al lado de los cañones y tropas que bombardearon desde la Calle Provenza y el Paseo de Gracia en Barcelona, fue la barricada principal de la resistencia. 
Cuenta la leyenda que una mujer sin nombre ni pasado fue la voz de la gente, y en el peor momento del conflicto, continuó tocando la campana de la torre del barrio para mantener viva la lucha. ¿Quién era esa mujer? ¿Qué la motivó a tomar parte en la guerra? A lo largo de los siete días de revuelta, descubriremos la vida de Mariana y sus secretos. 
Porque la historia de una familia puede ser tan convulsa como la de un pueblo. 
..................................................................................
Set dies de Gràcia is a historical novel recounting the facts that took place during the first days of April 1870, when cities all around Spain revolted against the military draft ordered by General Prim.
«Many have forgotten it. Others have called it a revolt. But it was a war. A seven-day war. Without rest. Without peace. Without compassion. Fèlix affirmed that there are only two kinds of people in the world: those who would kill and those who would prefer to let themselves be killed. I was the second. But some things changed everything. The war was one of them. The other were the secrets. Now it's up to me to undress the mysteries, unravel the knots and pull the thread. Because even if today nobody is left, you will remember us. And we will free ourselves from injustice and oblivion. More than that: you will save yourself from the recklessness of oblivion.»
The Drafts Revolt of 1870 was one of the many wars that people have done to fight against laws that protected only the interests of some while crumbling the life of the majority. The rise took place in several cities of Spain such as Málaga, Béjar or Salamanca. In Catalonia, it was long and bloody. The town of Gràcia, besieged by the canons and troops that fired from Carrer Provença and Passeig de Gràcia in Barcelona, ​​was the main stronghold of resistance.
Legend has it that a woman without name or past was the voice of the people and that, at the cruellest moment of the conflict, she continued to ring the bell of the tower of the town to keep the fight alive. Who was this woman? What motivated her to take part in that war? Throughout the seven days of revolt, we will discover Mariana's life and her secrets.
Because the story of a family can be as turbulent as that of a town.